2023 - Till Date
2019 - 2022
2023 - Till Date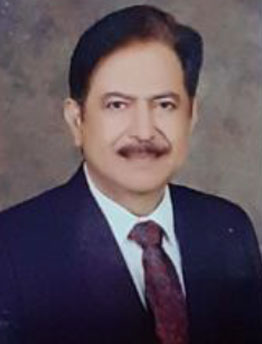 Dr. Khalid Hussain Shaikh
Chairman
Sindh Health Care Commission
Dr. Shaikh is a highly accomplished senior Health Management professional, who has devoted an impressive three decades of service to the Government of Sindh and assumed diverse roles at top management including Special Secretary, Department of Health, EDO-Health Karachi, MS Liaqat University Hospital Hyderabad, DHO Sukkur and others. Dr. Shaikh boasts a history of successful project planning, initiation, implementation, and oversight across the province of Sindh, and has represented the Department of Health with distinction at both national and international platforms.
Dr. Khalid Shaikh is a visionary healthcare leader known for his exceptional contributions to the formulation and enhancement of healthcare policies. In his role as a healthcare policy architect, Dr. Shaikh prioritizes alignment with national health objectives and international standards. His vision extends beyond provincial boundaries, promoting harmonization and cooperation with healthcare entities worldwide. He keeps himself updated with emerging technologies, treatments, and medical breakthroughs, integrating them into policy considerations for enhanced healthcare services.
Dr. Shaikh is not only a committed social activist but also a catalyst for positive change. He personally contributes to a wide range of impactful initiatives, such as supporting health camps, schools, competitive events, and collaborating with well-established NGOs. In his current capacity as Chairman of the Board of Commissioners at SHCC, his ongoing dedication to social causes is evident through his active engagement with Rotary International. His unwavering commitment and influence within the organization led him to attain the position of President for Karachi Nexus.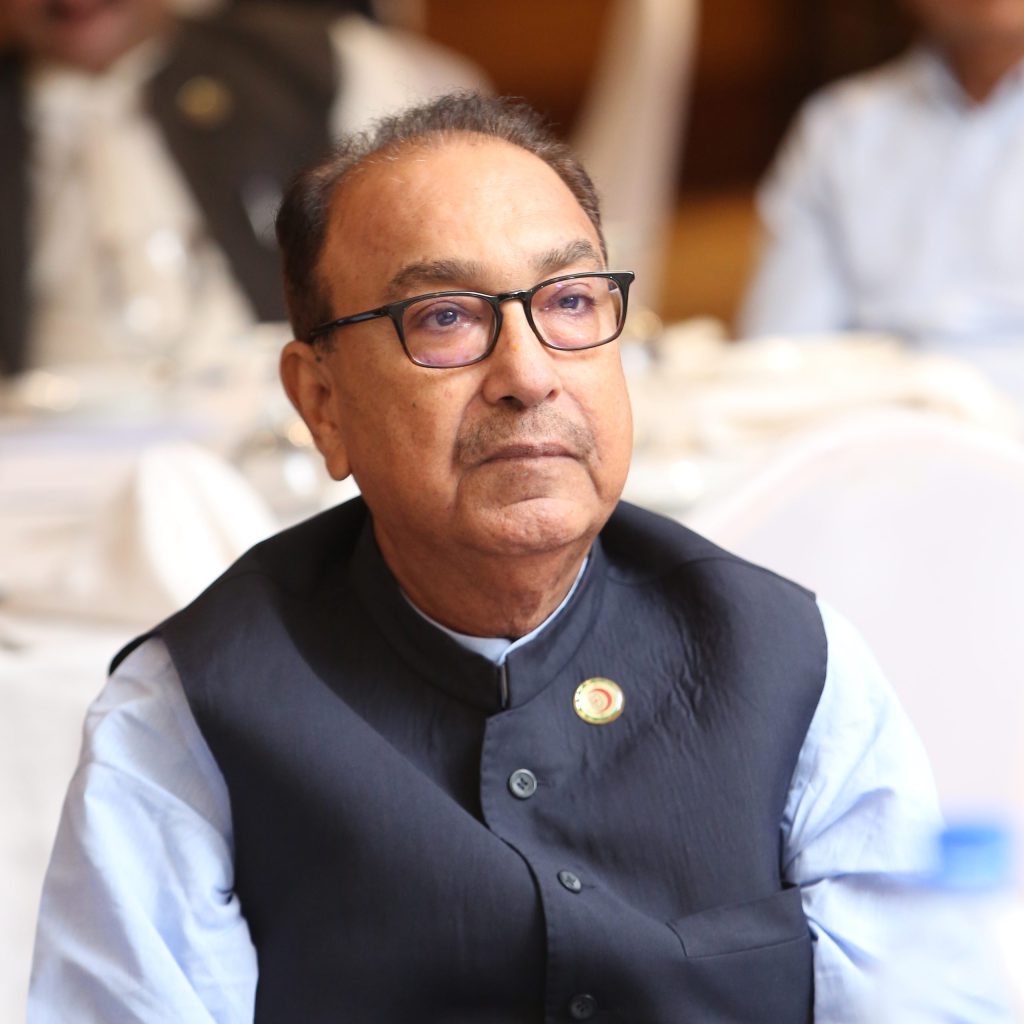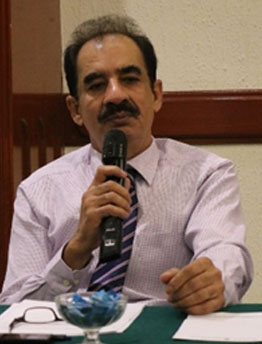 Prof. Dr. Shoaib Ahmed Gangat
Dr. Gangat is a dedicated professional and a renowned surgeon with a distinguished career spanning over three decades in healthcare and management. The contributions of Dr. Gangat extended well beyond clinical practice as he undertook crucial roles, served as Additional Secretary at the Health Department, Government of Sindh, and Director at the Shaheed Mohtarma Benazir Bhutto Program. His remarkable journey has been characterized by excellence, leadership, and an unwavering commitment to both the field of medicine and societal advancement.
After graduating from Dow Medical College in the esteemed 1986 batch, Dr. Gangat embarked on a lifelong quest for knowledge and accomplishment. A pivotal moment arrived in the year 2000 when he achieved the esteemed Fellowship of Surgery, a testament to his unwavering dedication to advancing the field of surgery. His remarkable journey included a remarkable 24-year tenure at Civil Hospital, where he began as a Medical Officer and ascended the ranks to become an Assistant Professor, Associate Professor, and ultimately a Professor, culminating his service at Lyari.
Even after retiring in 2020, Dr. Gangat's commitment to the medical field remains unwavering. He continues to share his vast knowledge and expertise by serving as a Professor at Saifee Hospital and as a sought-after consultant in several renowned private medical institutions.
In addition to his impressive professional accomplishments, Dr. Gangat is deeply committed to social and political causes, actively participating in various movements that champion human rights. Dr. Gangat's diverse contributions reflect a lifelong dedication to both excelling in the field of medicine and working toward a better society.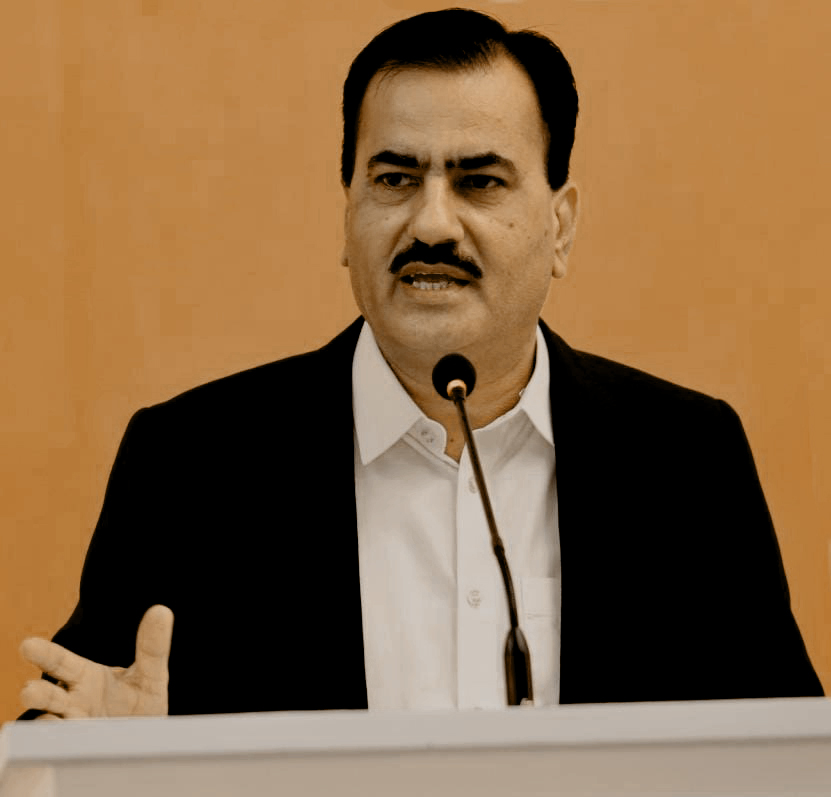 Dr. Abdul Ghafoor Shoro has emerged as a dynamic force within the healthcare arena, blending leadership, expertise, and an unwavering commitment to advancing healthcare in Pakistan for more than three decades. His academic foundation includes an M.B.B.S. earned from Liaqat Medical College in 1990-1991. Driven by an insatiable thirst for knowledge, he pursued higher education, culminating in a Master of Administrative Science in Health Services Administration from the University of Karachi, along with a Diploma in Primary Health Care and a Post Graduate Diploma in Public Administration.
Beyond academia, Dr. Shoro is a fervent socio-political activist who ardently contributes to shaping the healthcare agenda of the nation. In his role as Secretary General of the Pakistan Medical Association, his leadership has played a pivotal role in effecting positive change while advocating for the rights of patients and healthcare providers alike. Within the esteemed confines of Aga Khan University Hospital Karachi, Dr. Shoro serves as a Senior Physician in the Family Medicine Department. His expertise in this specialized field has left an indelible mark on patient care, underscoring the significance of a holistic healthcare approach. Dr. Shoro assumed the role of Honorary Director at the College of Family Medicine Pakistan. Here, he generously imparts his extensive knowledge and experience, shaping the future generation of medical professionals.
His professional journey has been enriched by collaboration with institutions such as the Global Fund for Stop T.B. in Pakistan, the College of Family Medicine Pakistan, and research projects undertaken at Aga Khan University Karachi. He also served as RMO/PG at Ojha Institute of Chest Diseases Karachi.
Dr. Shoro's dedication to continuous learning and capacity building is evidenced by his involvement in extensive training and development initiatives. These include contributions to projects such as the Management of Diarrhea, Malaria, and ARI/Pneumonia in flood emergency districts of Sindh, Health System Strengthening and Response to COVID-19, Training of 1000 Family Physicians of Sindh in collaboration with UNICEF/ Pakistan Medical Association, a Certificate course in the Management of Diabetes, and research on Perinatal Infections and Pregnancy Outcome in Sindh conducted at Aga Khan University.
The life of Dr. Shoro and his career embodies an unwavering commitment to healing, education, and advocacy for doctors' rights and safety. His visionary leadership continues to shape a brighter future for both healthcare professionals and patients alike.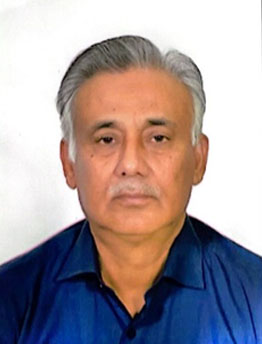 Dr. Sajjad Siddiqui is a renowned Public Health professional, with an illustrious career spanning over two decades. He embarked on his academic journey at the prestigious Dow University of Health Sciences, where he nurtured his passion for healthcare. His insatiable quest for knowledge led him to obtain a master's degree in Public Health from Karachi University, further solidifying his expertise in the field.
Dr. Siddiqui is a proactive activist committed to improving the lives of the underserved and deprived populations in his country. At the core of Dr. Siddiqui's mission lies the well-being and rights of adolescent girls and women in Pakistan. His expertise is firmly grounded in preventive strategies tailored to address the unique health challenges faced by women in the developing world. He fearlessly tackles issues such as early marriages, adolescent pregnancies, unwanted pregnancies, and unsafe abortions, all of which contribute significantly to the high rates of mortality and morbidity in Pakistan and similar regions.
Dr. Siddiqui's impact extends far beyond borders. He has been actively engaged with international donor agencies, collaborating on the planning and execution of numerous projects aimed at shedding light on women's health and rights issues in Pakistan. His work consistently emphasizes the pivotal role of midwives in preventing maternal and infant mortalities, further solidifying his global advocacy for improved healthcare access. He excels in program development and launch, ensuring enhanced patient access to specialized therapies. His adept budget management, formulation of comprehensive standard operating procedures (including IT-related protocols), effective staff supervision, and implementation of mentoring programs have all contributed to his remarkable success. He navigates complex reimbursement mechanisms and medical coding procedures with finesse, ensuring that critical healthcare initiatives receive the funding they deserve.
Dr. Sajjad Siddiqui is not just a public health professional; he is a visionary leader who has dedicated his life to making a difference. His passion for improving the lives of women and underserved communities is an inspiration to all, and his expertise continues to shape the future of healthcare.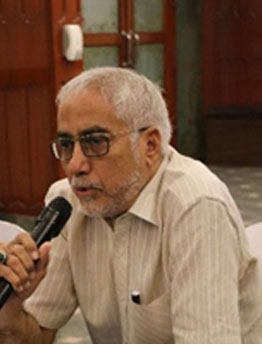 Dr. Mirza Ali Azhar has been an activist and vocal of rights for more than four decades. He was a medical graduate from Dow Medical College in 1979 and earned MCPS Anaesthesiology awarded by the College of Physicians and Surgeons (CPSP) in year 1996. His passion for medicine led him to start his career as a Family Physician in a lower-middle-class area of Karachi, where he encountered a pressing issue – the presence of quacks and unqualified practitioners endangering lives in the community. He also served as a Consultant at Sindh Social Security Hospital Landhi. Dr. Azhar's career took a poignant turn due to unfortunate incidents involving the targeting of doctors in the name of religion and beliefs. Consequently, he made the difficult decision to close his clinic. Since then, he has wholeheartedly dedicated himself to his role as a Consultant anaesthesiologist.
Beyond his medical practice, Dr. Azhar is a passionate social, political, and human rights activist. For the past 42 years, he has been an integral part of the Pakistan Medical Association (PMA), serving in various capacities. His primary focus lies in raising awareness about the dire state of the healthcare system in Pakistan and advocating for the rights of both patients and doctors. He channels his advocacy through extensive writings in papers and the monthly publications of the PMA. Dr. Azhar's tireless efforts extend to his work on behalf of the Pakistan Medical and Dental Council (PMDC) at all levels, including his involvement in Supreme Court proceedings. Currently, he holds the esteemed position of Regional Vice President at Pakistani Doctors for Peace and Development (PDPD), an organization affiliated with IPPNW (International Physicians for the Prevention of Nuclear War).
Dr. Mirza Ali Azhar's life is a testament to his unwavering commitment to the betterment of healthcare, social justice, and the promotion of peace and development – a dedicated healer and advocate whose impact resonates far and wide.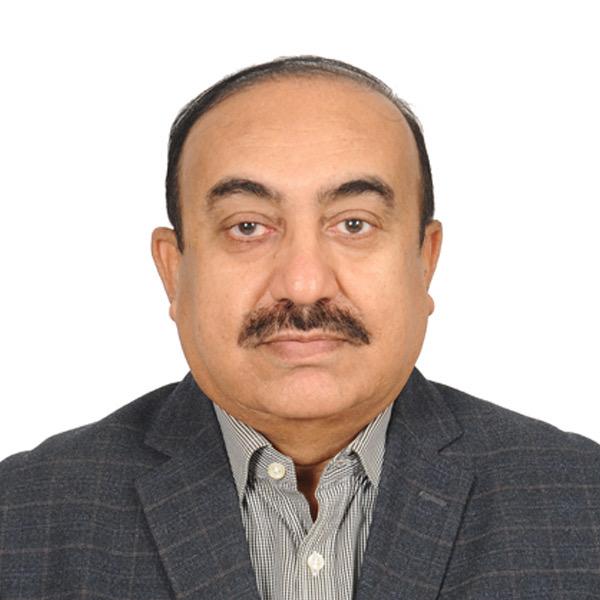 Dr. Shah, a distinguished senior management professional from the Pakistan Audit & Accounts Service within the Civil Service of Pakistan, boasts a remarkable career spanning over three decades across various esteemed public sector organizations.
Recognized for his unwavering drive, constructive approach, and goal-oriented leadership, he brings a wealth of experience and expertise to senior management roles. Dr. Shah's impressive academic journey includes an International Auditors Fellowship from the USA, an MBA from IBA Karachi, as well as MSc in Rural Development, an MPhil in Developmental Studies, and an MBBS from the University of Sindh. His extensive education and hands-on experience have honed his presentation, communication, analytical, interpersonal, and leadership Skills. Furthermore, he possesses adept skills in Financial Management, Organizational Management, Human Resource Management, Projects Performance Evaluation, Team Building, Planning, and Reporting, making him a highly accomplished professional.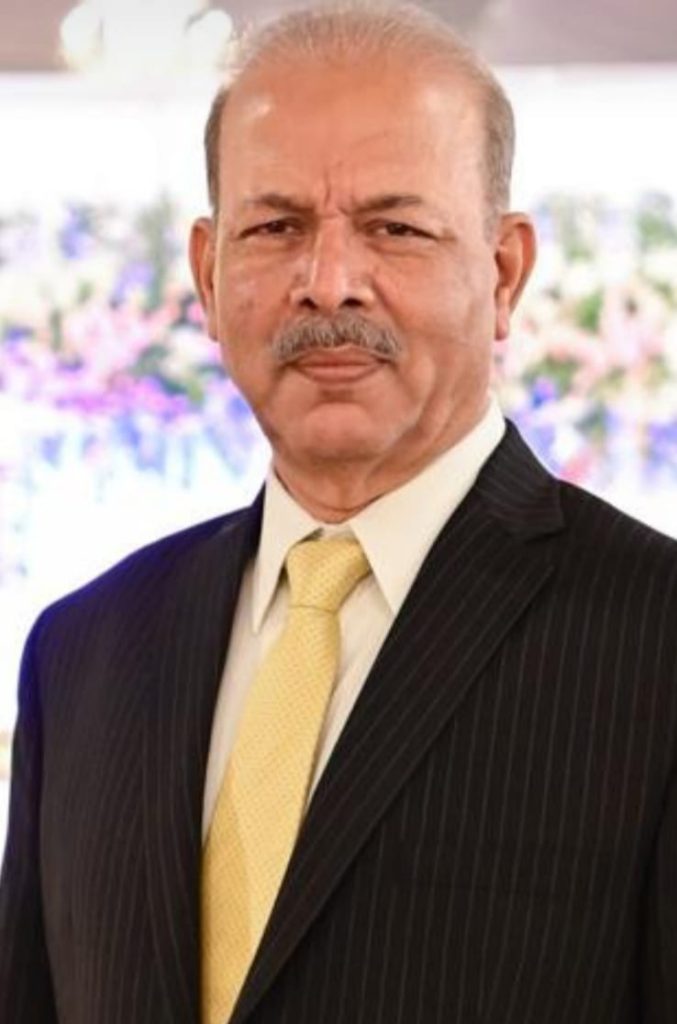 Prof. Dr. Sameer Qureshi is a highly esteemed Ear, Nose, and Throat (ENT) and Head-Neck Surgeon with a remarkable career spanning nearly 35 years at Jinnah Postgraduate Medical Centre (JPMC) one of the largest tertiary care public hospitals.
His academic journey commenced at the prestigious Sind Medical College, where he obtained his medical degree. Subsequently, he furthered his expertise by earning a Diploma in ENT and Head-Neck Surgery from Karachi University. Dr. Qureshi's academic achievements reached their pinnacle when he was honored with Fellowships from both the Royal College of Glasgow and the College of Physicians and Surgeons of Pakistan.
Dr. Qureshi is not only a distinguished medical practitioner but also a prominent thought leader in the field of medicine. He has proudly represented Pakistan on various national and international platforms, lending his expertise to critical discussions. His active involvement in the medical community extends to roles such as Vice President of the South Asian Association for Regional Cooperation (SAARC) Society of ENT, Secretary General of the Pakistan Society of ENT, and Secretary of the Faculty of ENT and Head-Neck Surgery at CPSP. Remarkably, he played a pivotal role in designing the ENT components of the Surgical Skills workshop.
Dr. Qureshi's dedication to academia and administration is evident from his tenure at Jinnah Postgraduate Medical Centre (JPMC), where he served as the Secretary of the Academic Council and chaired various committees. His visionary approach led to the establishment of Pakistan's first public sector Temporal Bone lab, a testament to his commitment to advancing medical education and research.
Moreover, Dr. Qureshi is a prolific author with numerous regional and international research papers published in esteemed journals, solidifying his reputation as a leading authority in his field. His role as a mentor and supervisor has also contributed significantly to the training and development of numerous postgraduates.
Prof. Dr. Sameer Qureshi's illustrious career, vast contributions to the medical field, and dedication to education make him a truly remarkable figure in the world of ENT and Head-Neck Surgery.
2019 - 2022