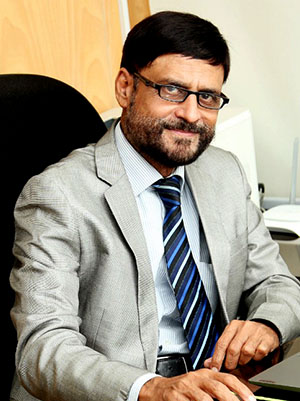 Dr. Siddiqi, a Senior Executive with postgraduate qualifications in Tuberculosis and Chest diseases & a master's in Public Health Management. A result-oriented, accomplished executive with a broad background in health care, human services, and development along with extensive operational and administrative expertise. Significant experience in single and multiple-service providing organizations of government, private healthcare organizations, Pharmaceutical companies, and NGOs
Possess strong corporate, organizational, administrative, and management skills. Success-driven leader, with an innate ability to conceive, create, implement and evaluate small and large projects. Utilize traditional and entrepreneurial concepts to logically reach desired goals.
Excellent interpersonal and communication skills with a natural ability to earn the confidence of others. Exceptional team building capacity by motivating people with a highly developed insight into people's behaviors. Provide leadership by facilitating professional team members.
Operate with high ethical work performance standards.
Consistent track record of 35 years for implementing best practices in the management of Healthcare Organizations (Aga Khan Hospital)/ Government Hospitals (Ojha Institute) / NGOs (UNICEF, SCF, Baahn Beli) / Medical & Regulatory functions of Pharmaceutical (Novartis, Hilton).
Experience in managing large teams of diverse nature as Assistant District Health Officer, Karachi, and as Assistant Program Director EPI, Sindh. Worked at the level of communities and villages as a government official as well as a representative of NGOs. Supervised financial, logistics, and operational aspects of immunization campaigns along with EPI/UNICEF/WHO in the province of Sindh.
Command over subjects like Clinical governance, Organizational Management, Quality Management, ISO-9000 and JCIA Quality system, Epidemiology, Statistics, Health Policy, Health care evaluation Clinical Trial/study design. established principles of TQM with continuous measurement and audits of ongoing projects for the desired strategic and financial goals.
A strong believer in continuous professional development through training, exposure, and empowerment by appropriate delegation.
Chief Executive Officer
Sindh Health Care Commission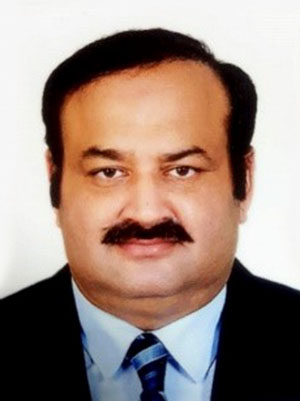 Mr. Baqar Raza is a creative professional with 27 years of diversified experience in the Healthcare/Fertilizer/Cable/FMCG/Power and Banking Sectors.
His experience in General Management, Human Resources Management, Administration, Industrial / Employees Relations and Legal, Company's Secretariat, office management, Compensation & Benefits, Recruitment and Retention, Supply Chain Management, Corporate & Labour laws benefits the organizations.
His repertoire of experience includes managing processes efficiently: maximizing employee contribution and commitment creating conditions for continuous, seamless change for organizations in growth, transformation and M&A. These include Organizations like FFBL, SMEL, UCIL, HOM, K-Electric and Sindh Healthcare Commission. Additionally he had owned a Legal / HR Consultancy Firm.
He joined Sindh Healthcare Commission on 14th March, 2019 as Director HR & Admin and has been the Chief Executive Officer of SHCC for a year and Currently he is managing a portfolio of HR, Admin, IT, Supply Chain Management, Communication & Legal.
Mr. Baqar holds following academic and professional qualifications: –
Phd (MS)
Master of Science in Management Science (HRM)
Master of Business Administration (HRM)
Master of Arts (Political Science)
L.L.B.
PGD (Business Administration)
PGD (Labour Admin & Industrial Welfare)
He is also a Certified Director by IBA, SECP and Institute of Corporate Governance & Training.
Dr. Syed Baqar Raza Rizvi
Director Human Resource & Administration
Sindh Health Care Commission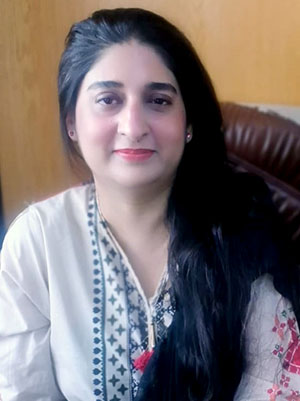 Dr. Mehtab Akhtar is a Public Health professional, with having MBBS, MSPH, and working experience of more than 18 years with different national and international organizations, currently engaged with the Sindh Healthcare  Commission for 3 years. Heading the Directorate of Monitoring and Evaluation.
Director Monitoring
& Evaluation
Sindh Health Care Commission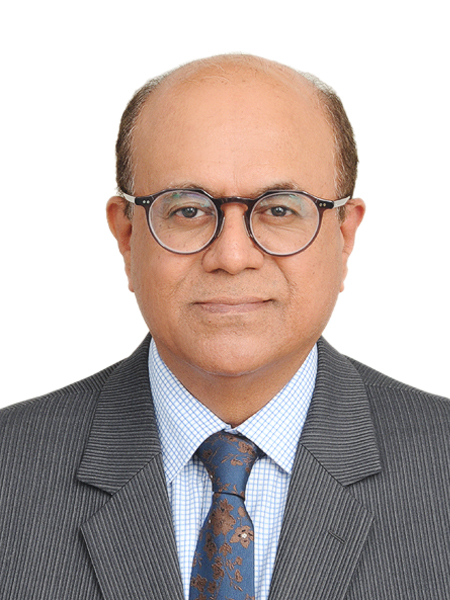 Dr. Jokhio joined SHCC in 2021. He belongs to Pakistan Audit and Accounts Service having over thirty years of experience in Finance, Accounts, and Audit while working at the Prime Minister's Office, Office of Auditor General of Pakistan Islamabad, Office of Controller General of Accounts Islamabad, Trading Corporation of Pakistan Karachi, Sui Southern Gas Company Limited Karachi, NED University of Engineering and Technology Karachi, Pakistan Railways Lahore, etc. He possesses an MBA degree with a major in Finance. He has a keen interest in photography, reading books of interest, quality assurance of tasks assigned, and editing text before printing. His vast experience in the public and corporate sector has been beneficial to SHCC in general and his colleagues in particular.
Director Finance
Sindh Health Care Commission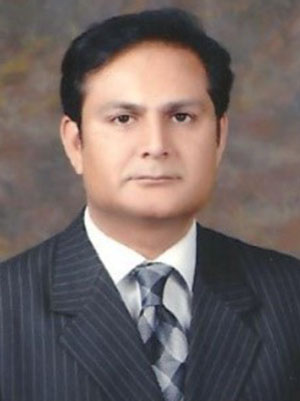 Qualification : MBBS, MBA, MA, PGD-HCM (Healthcare Management), PGD-SCM (supply Chain Management), CQP (Certified Quality Professional).
Master Trainer – WHO on IPC.
Experience: More than 18 years in Tertiary Care Hospital as HOD of various departments. More than 3 years as a Director Clinical Governance & Training at SHCC.
Director Clinical Governance & Training
Sindh Health Care Commission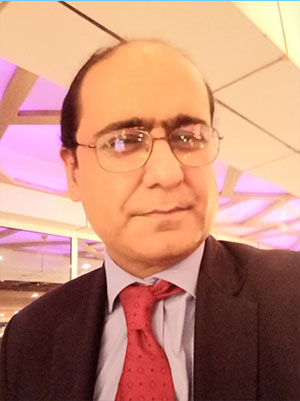 Former Director of Baqai University and Hospital and Founder of Children Nature Network Asia, Mr. Shah has an MBA in Marketing followed by a successful career of over 27 years, in the health, education, finance, banking, media, and development sectors.
As an administrator, he was successful in bringing strategic depth to various organizations as a leadership specialist. In 1996, he joined ANZ Grindlays Banking Group and was later associated with Standard Chartered Bank and Union Bank in Senior Leadership roles including Director Sales- Consumer Banking, Regional Head-Branch Banking, and Head of Training and Development.
He also served as Director of GDRO- Global Disaster Relief Organization and Editor of SIE – Society of International Education.
Mr. Shah is a keen writer and researcher, with his forte being public policy, healthcare, governance, social justice, and the environment. His research work has been published locally and globally that includes Express Tribune, Pakistan Today, Corporate Ambassador News, Blue Chip Magazine, Tuck Magazine UK, and GVS News.
Mr. Shah is also a renowned speaker and pioneer radio media broadcaster.
His other memberships include SEA- Society of Environmental Journalists(USA) , Commonwealth Entrepreneurs Club(Pakistan), HRCP- Human Rights Commission Pakistan, ARNEC- Asia Regional Network on Early Childhood Education (Singapore), and The Falling Walls Institute (Germany).
Director Anti Quackery
Sindh Health Care Commission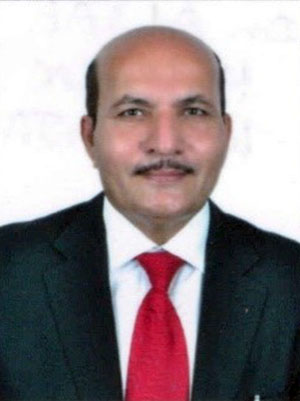 MBBS from Liaquat Medical College Jamshoro (Sindh University) & MBA in Healthcare Management from Baqai Institute of Management Sciences.
30 years of experience in Healthcare Management, includes 16 years with Aga Khan Health Service Pakistan (AKHSP) & 14 years with Health Authority Abu Dhabi (HAAD)-UAE Government.
In AKHSP he worked on different management positions for primary, secondary and tertiary healthcare
facilities in Sindh & Baluchistan Province.
With HAAD-UAE Government he worked as Quality Health Auditor to ensure the implementation and compliance of quality standards in all fields of healthcare services provided by public & private healthcare facilities in relation to patient safety and security.
He begin his employment journey with Sindh Healthcare Commission from October 04, 2021.
Dr. Altaf Hussain Khawaja
Director Licensing and Accreditation
Sindh Health Care Commission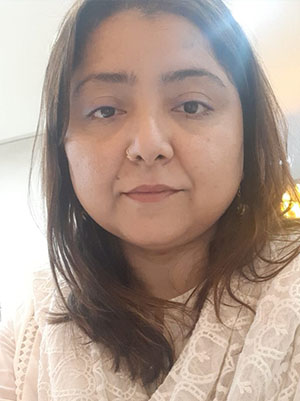 Dr. Faiza Bhutto is a medical doctor with 17 years of clinical experience in pediatric medicine /pediatric surgery and pediatric emergency medicine. She did her post-graduation in pediatrics from Dow university of Health sciences, and in health systems management from IBA and Zia-ud-din university. 
With her exposure to clinical and management aspects of healthcare, she learned best practices by working in renowned private and public hospitals and Institutions like DOW, AKUH, Southcity hospital, and LNH. She has designed a policy framework and systematic approach to ensure quality assurance in hospital care services as part of the scope of clinical governance. She contributed to improving and implementing Infection prevention and control (IPC) practices in Healthcare Establishments. She has done comprehensive work in making policy guidelines, Standards for quality control, and setting procedures while serving as Deputy Director of Clinical Governance.
She is also a researcher and an avid reader.
Director Complaint
Sindh Health Care Commission